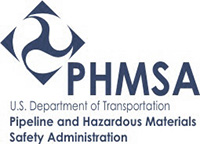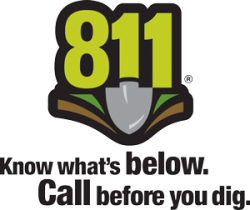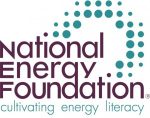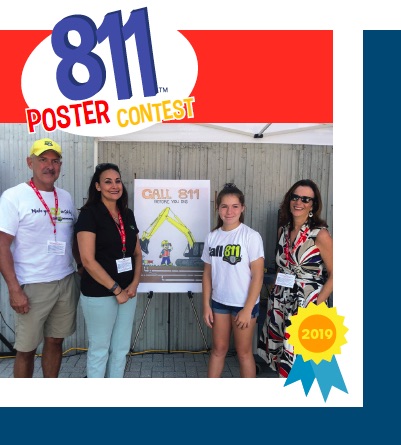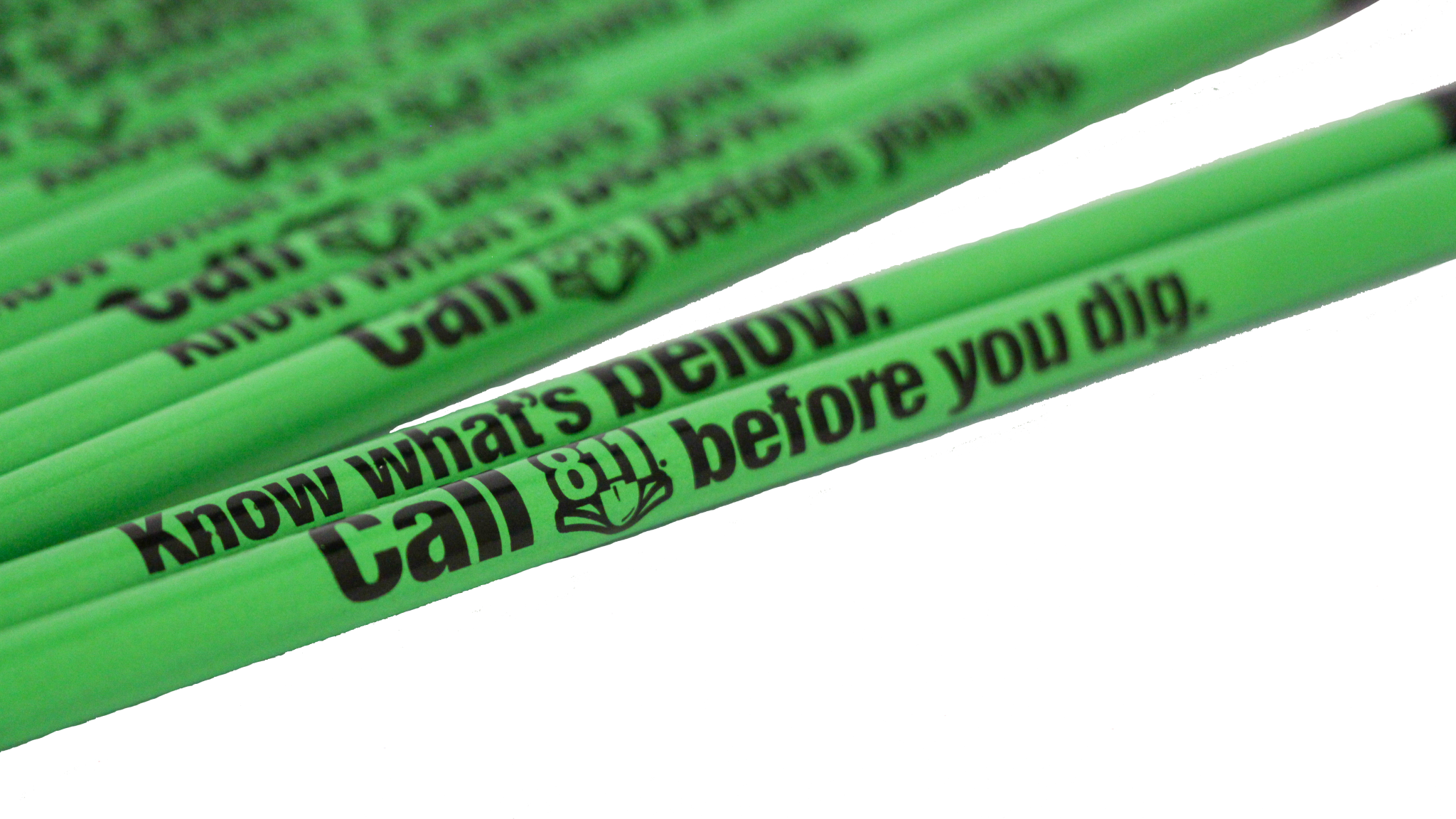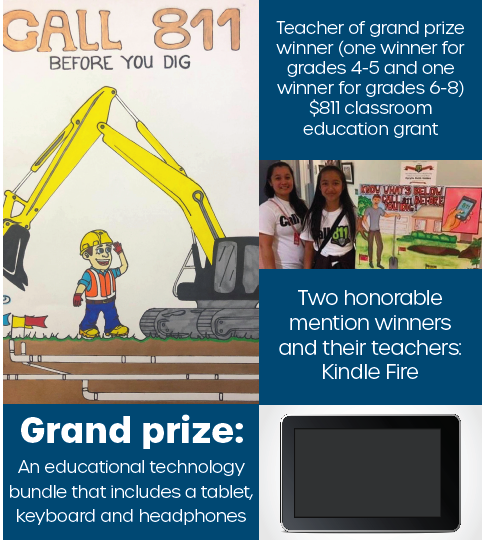 The first 811 entries will receive a Call 811 t-shirt, seen above.
All other entries will receive this color changing pencil!
Are you a scout leader?
This contest can help your troop earn badges! Register for the contest today!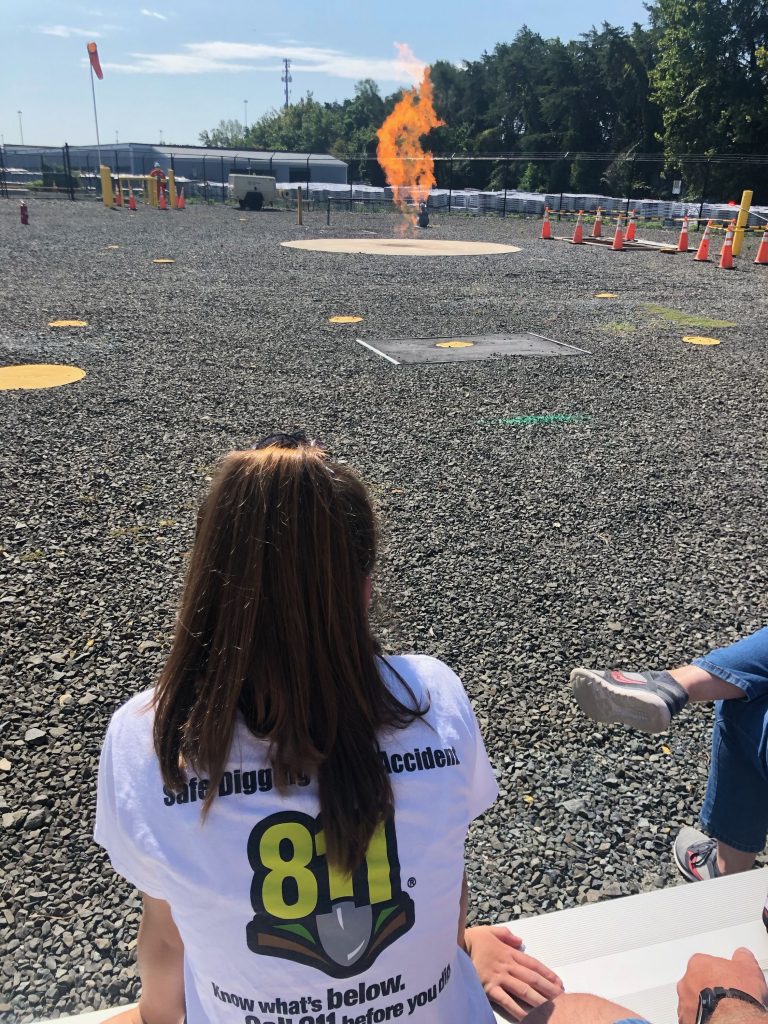 2019 winner Jaylen V. watches a safety demonstration.
Steps to enter the 811 Poster Contest:
Step 1:
Discuss why it's important to call 811 before you dig and what steps you should take AFTER calling 811.
Step 2:
Create a unique poster. 
The 811 Poster Contest for 2020-21 has ended. Please check back next year!

Know what's below, call 811 before you dig.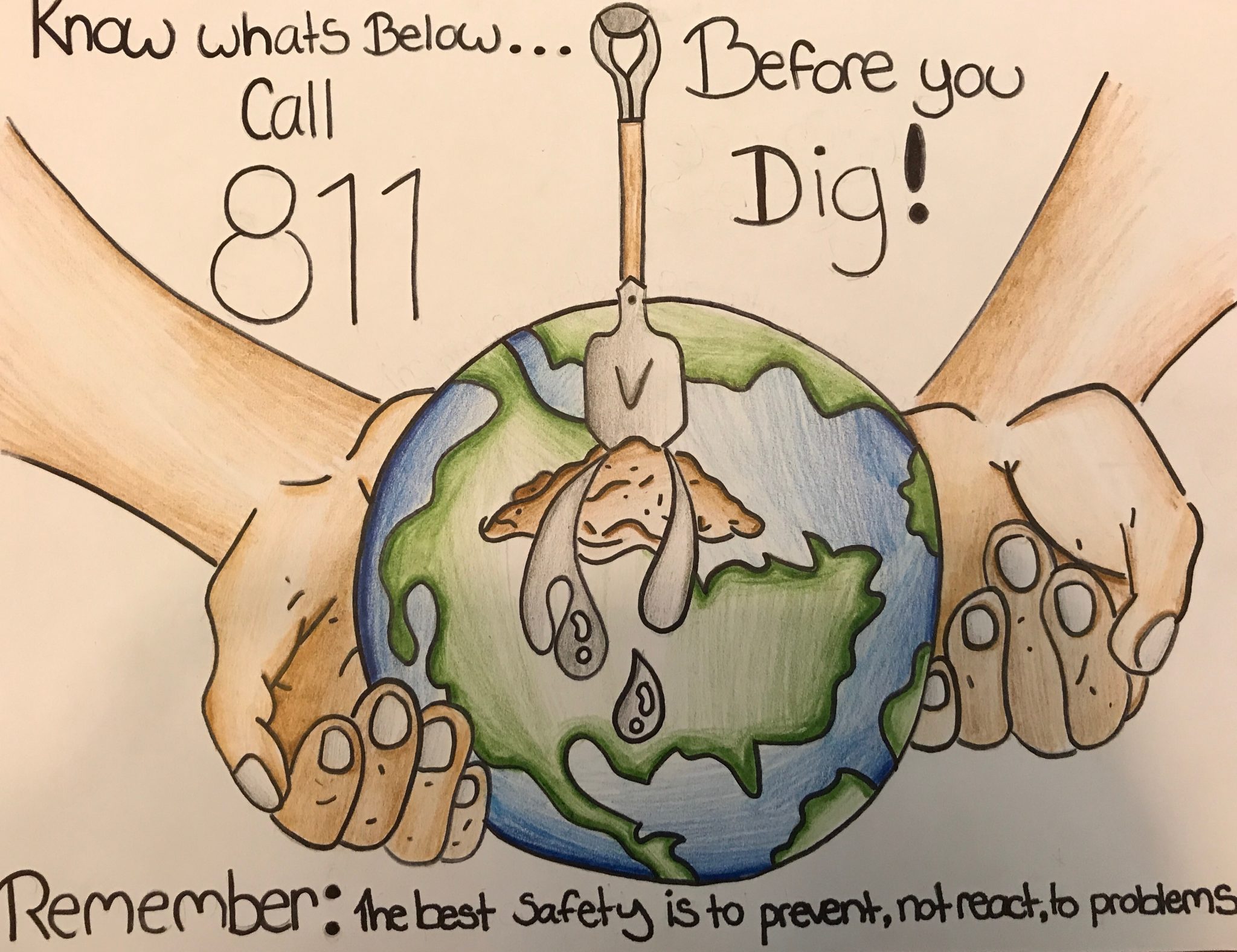 Vrindavani C, Pennsylvania- 2017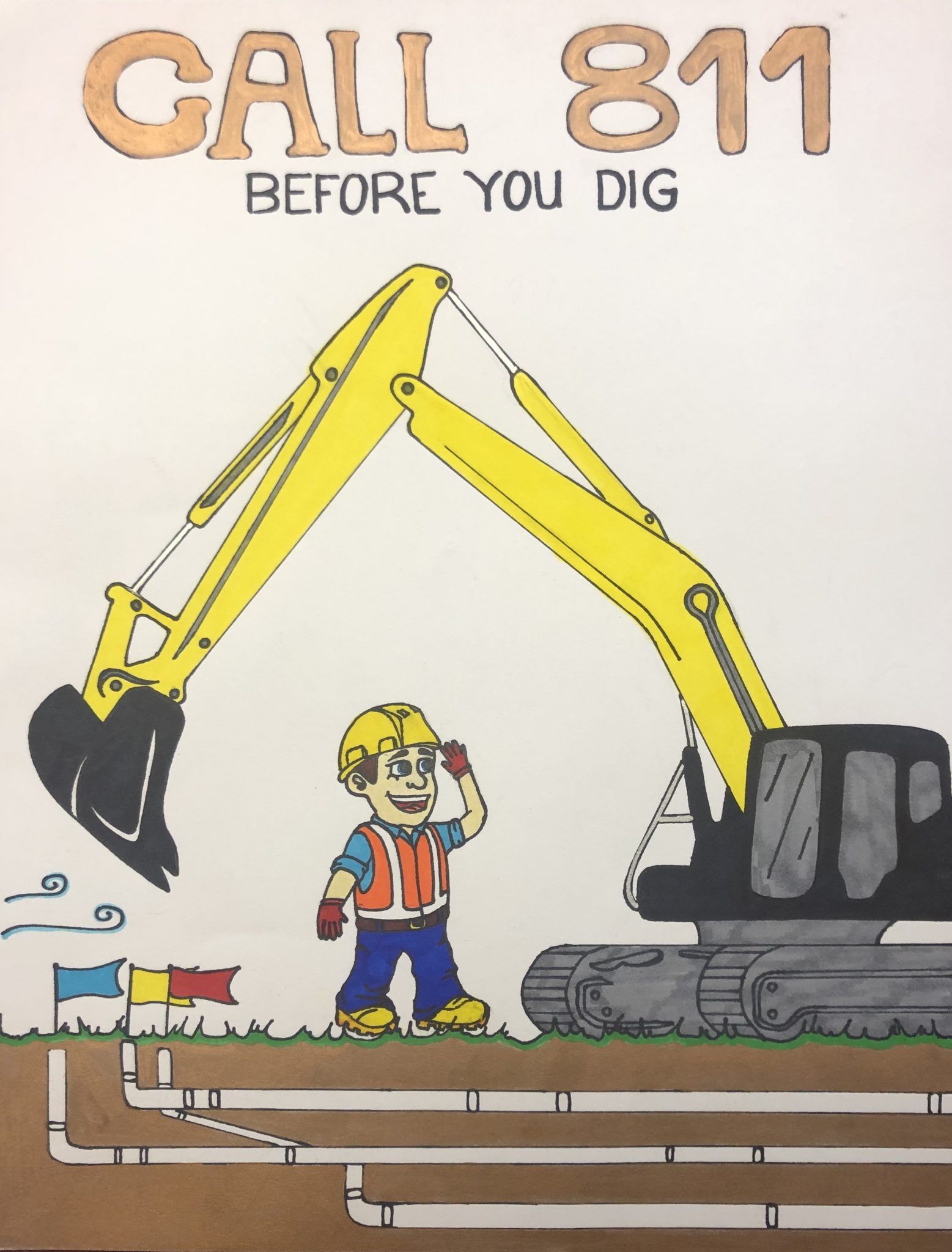 Jaylen V., Wisconsin- 2019
Khush'i P, Tennessee- 2018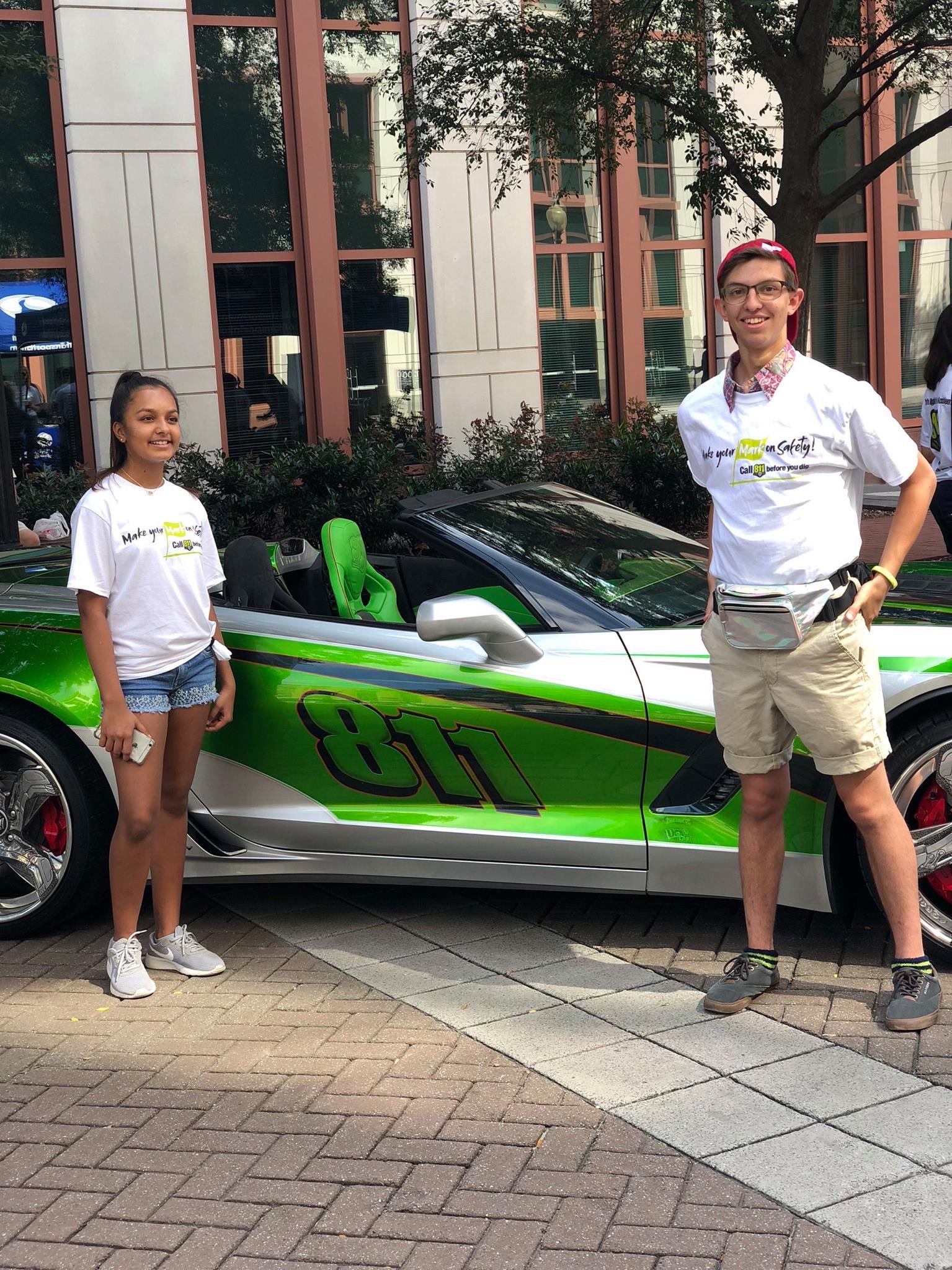 2018 winner Khush'i P. poses with the Call 811 car.
Rules and Regulations
1. This contest is open to all students in grades 4-8 that reside in the U.S. or a U.S. territory.
2. Entry form with parent/guardian signature required for all entries.
3. Winners from past years are eligible to enter, but not eligible to win.
4. All entries must be postmarked by December 11, or digitally submitted by December 18, 2020.
5. One grand prize and two honorable mention winners are selected.
6.  Prizes are not transferrable, substitutable or exchangeable for cash. The contest sponsors, at their discretion, may substitute a prize of equal or greater value.
7. Winners will be announced by February 2021.