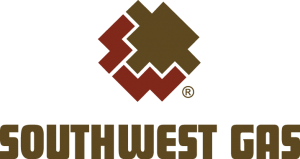 Southwest Gas provides natural gas service to customers in Arizona, Nevada and parts of California. Founded in 1931, we have been providing safe and reliable service forover 85 years. In 2017, the company reached a major milestone by reaching the two million customer mark. As part of our ongoing commitment to safety, service and reliability, we have teamed with the National Energy Foundation to provide quality natural gas safety education materials to schools in the areas we serve.
What Is an Energy Safe Kid?
An Energy Safe Kid always Thinks! about energy issues, Talks! to adults about those issues and Takes Action! when needed. The mission of Energy Safe Kids is to cultivate energy literacy by promoting the safe and wise use of natural gas.